Welcome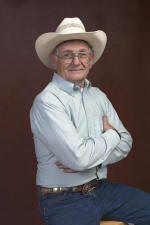 Welcome to Bill Freeman Bits of Olympia, Washington where we take great pride in the superior craftsmanship of our fine collection of equestrian bits. We're confident you will find our hand-crafted mouth pieces and horse bits second to none.
Over the last three decades, Bill Freeman Bits has produced some of the finest reining bits, cutting horse bits, snaffle bits, English snaffle bits and hackamores, as well as roping, cow pinning and barrel racing bits. All our products are 100% made in the USA.
Our current collection of horse bits addresses the primary needs for cutters, reiners and performance horses in general, and continues to expand with customer demand.
| | | | |
| --- | --- | --- | --- |
| | | | |
| Long Shank Aluminum Swivel (BF25) | Long Shank Aluminum Calvary (BF25US) | Swivel Cheek Mouth Pieces | Long Shank Aluminum Swivel Cheek with Award Engraving (BF25) |
The Eversweet mouthpiece is one example of our innovative and functional designs. We incorporate this alloy into the correction mouthpiece, the swivel cheek mouthpiece, the solid cheek mouthpiece, as well as our wrangler series mouthpieces.
Eversweet is a less corrosive and contains 4-7% copper, making this alloy an excellent alternative to sweet iron.
Retailers are welcome to contact us about carrying Bill Freeman BitsTM. Call us at (360) 480-3009 or email us info@billfreemanbits.com.

61,601 visits.